Electrothermal OMCA Digi-Mantle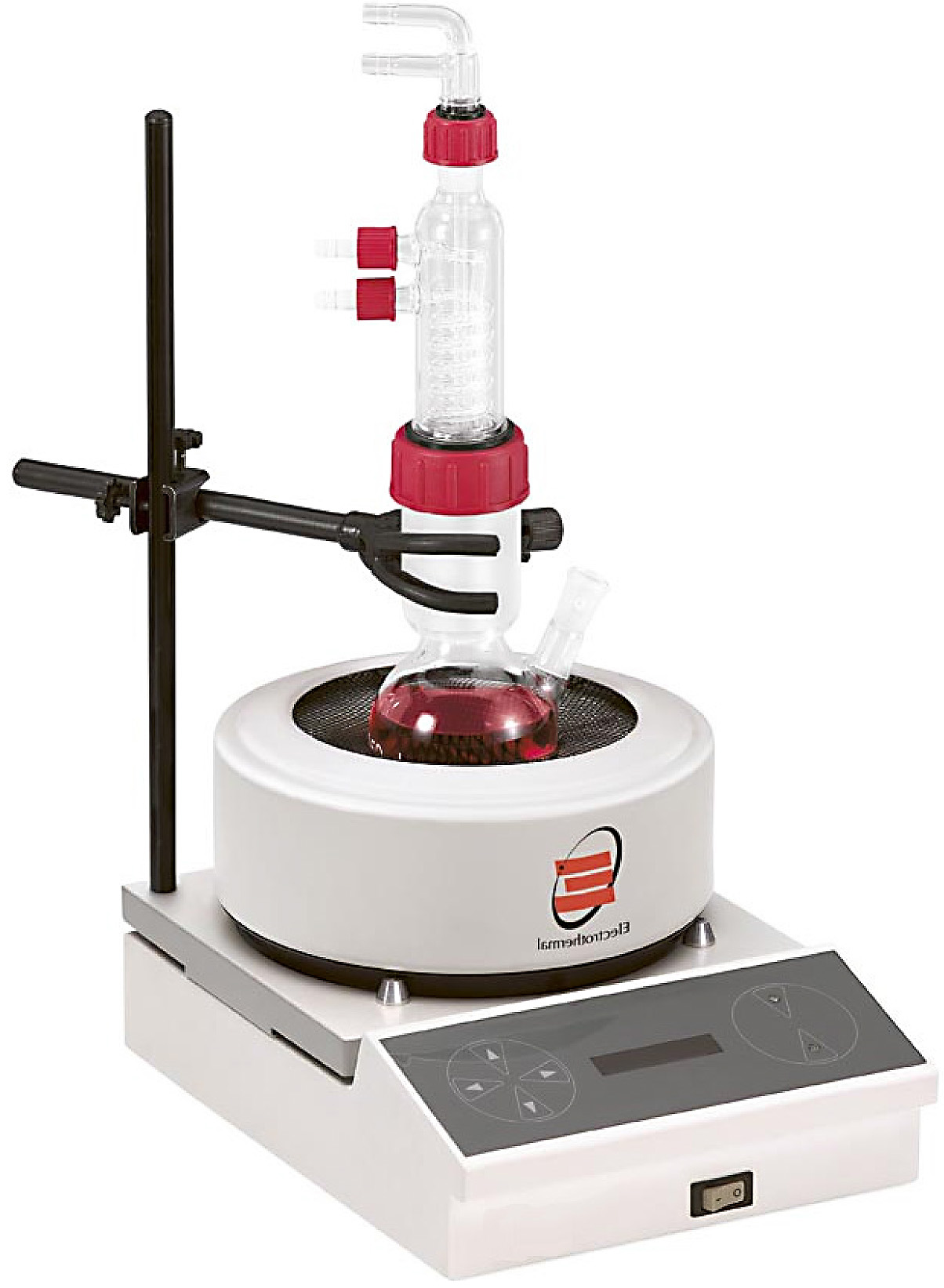 Digital Heating and Stirring Mantle
Digi-Mantles enable a flask of 250ml, 500ml or 1000ml capacity to be stirred and heated up to an element temperature of 450°C through precise electronic control, giving an accurate measure of temperature and stirring. The modular design allows heating cartridges of different sizes to be interchanged using the same OMCA digital controller as a base, which makes the Digi-Mantles a very cost-effective option.
Heater Cartridge
The heater cartridge ensures that the temperature is uniformly distributed across the flask. Even with the element temperature at 450°C, the outside of the heater cartridge remains "cool-tothe-touch" due to a continuous air flow through ventilation slots beneath and around the rim of the case.
The heating cartridge comes in 3 sizes for heating flasks of 250ml (OMCA0250), 500ml (OMCA0500) and 1000ml (OMCA1000) capacity.
OMCA Digital controller
Used to control both temperature and stirring speed independently, the OMCA digital controller has a revolutionary CTC (Capacitance Touch Control) panel, which is both easy to read and use, and you can set the required temperature and stir speed by using the up/down arrows. The control panel has separate indicators lights for the power, heater and stirrer functions, along with a 3-digit display indicating the actual temperature from ambient to 450°C. Stirring speeds from 100 2000rpm are obtained by lightly touching the stirrer speed keys.
Temperature Control
Heating is controlled by a modern state of the art microprocessor, which displays the heat setting as a percentage of the total power. An optional PT100 temperature probe may be used to gauge the temperature of the flask contents more accurately; the temperature probe's heating is controlled via the temperature feedback circuit and the actual temperature is displayed. The temperature probe operates up to 250ºC.
Improved Stirring
The OMCA digital controller and motor arrangement has recently been upgraded to allow for accurate low speed stirring control and higher stirring speeds. Uniform stirring is provided via a motorised rotating magnet assembly positioned to provide maximum flux linkage to rotate the stirrer bars in each reaction vessel.